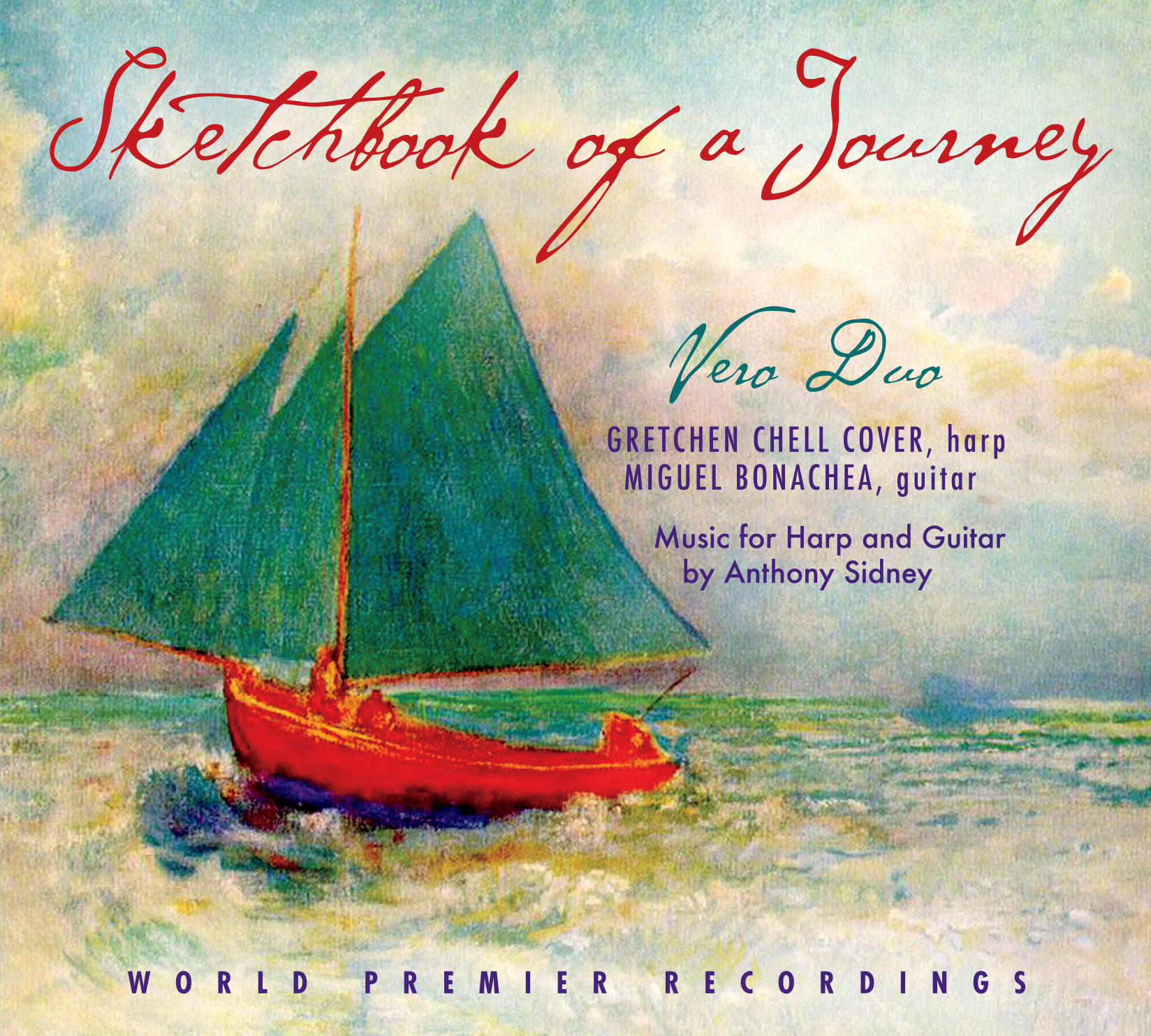 SKETCHBOOK OF A JOURNEY
GRETCHEN CHELL COVER, harp
MIGUEL BONACHEA, guitar
Sketchbook of a Journey is a world premier recording album of three original works for harp and guitar. There is a set of seven solo guitar preludes.
The harp and guitar pieces are: "Sketchbook of a Journey", "From a Chinese Waterfall" and "Sonata for Harp and Guitar." "Florentine Preludes" are composed for solo guitar.
The music is described as a "serene musical experience for the listener that Debussy would have loved and praised."
The music is composed by Anthony Sidney, a classical and jazz guitarist and recipient of a Sony Lifetime Achievement Award. Music is performed by Gretchen Chell Cover, harp and Miguel Bonachea, guitar.

"This is a beautifully crafted CD. It is not only soothing and lyrical to listen to; but reminds what two highly skilled musicians can bring to the world of music. While most of the album has a subdued flow to it, there are tracks that are somewhat lively. Interestingly, whether tranquil or more invigorating, the individual sounds of the guitar and/or harp are never LOST. I feel so blessed to have this CD and HIGHLY recommend it to anyone who loves the classic sounds of a harp and/or guitar."
- Richard W., Amazon.com